| | Locally Made Since 1990, the Vogue Range of Wood Heaters are Your Local Heater | |
| --- | --- | --- |
Are you the Maleny area and looking for a fireplace? Look no Further!
Mr Stoves has much experience in the Maleny area, where we have been installing for more than 29 years. With our own installation team, we offer delivery and installations from only $650 to the Maleny area on all of the units we sell. Mr Stoves has a team of dedicated installers with more than 20 years combined experience installing in your area. If you're looking to self install, we are here to provide full installation advice and after sales support.
Mr Stoves has been manufacturing The Vogue Range of wood heaters for over 29 years. We are a small, family owned business, with a special focus on providing quality service and products. Mr Stoves is the home of the quickest starting unit on the market The Vogue Navara making it the perfect choice for the Maleny region this winter.
We are the one-stop-shop for all of your wood heating needs.
Check out our Award Winning Vogue Range which we manufacture in our Brisbane factory.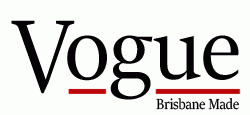 Vogue Wood Heaters
Or check out our full range of wood heater products here:
If you have any questions please call us on (07) 3375 1464.