We do our own installations of all of our products.
You can read more about what we offer here:
Mr Stoves Installation Service
We love wood heating because it's better for the environment than coal or gas, and it's also one of the most economical ways to heat your home. These days, you don't even need an existing chimney to have a wood fireplace, as both our freestanding and inbuilt designs come with their own flue included.
All our wood heaters are compliance certified - which means they produce less than 1.5 grams of particulates for every kilogram of wood burnt.
Mr Stoves is home to the Vogue Range of heaters and have been manufacturing them here in Brisbane for the last 30 years. Cheak out our range of heaters that will suit just about any home in Queensland.
We are the one-stop-shop for all of your wood heating needs.
Check out our Award Winning Vogue Range which we manufacture in our Brisbane factory.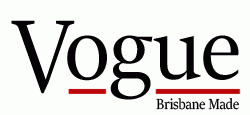 Vogue Wood Heaters
So whatever type of home you live in, and whatever your budget, Mr Stoves has the perfect wood burning fire for you. To find out more about our range, call (07) 3375 1464 and speak to one of our knowledgeable team members.