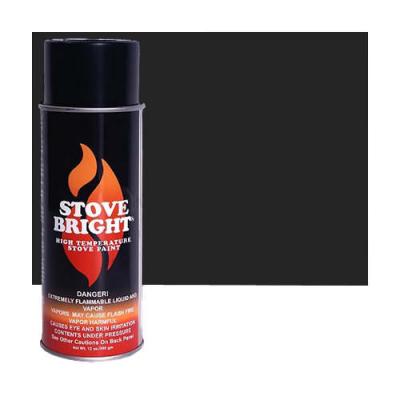 Stove Bright
High Temp Flat Black 6304
ADD TO CART
Flat Black 6304 is a premium high temperature Flat Black paint. To give your heater a Flat Black appearance use Flat Black 6304
A high quality, fast drying high heat paint for use on wood, pellet and gas stoves, pipes, boilers, furnaces, radiators, engines, auto exhausts, manifolds, heaters, mufflers and barbecues with in-service temperatures up to 650 Degrees Celsius. For exterior applications use Stove Bright High Temperature Primer.
Note: Do not use on kitchen ranges with a porcelain finish.
Please be reminded that colour may differ from picture.
For how to recondition your heater, please watch our video that explains the importance of preparing the affected area before spraying.
Request a Quote
Product:
Stove Bright High Temp Flat Black 6304
Name:
Email:
Telephone Number:
Floor to Ceiling Height:
Ceiling to Roof Height:
Floor Type:
House Location:
Heater Location:
Roof Type:

Send Request
Request a callback
Product:
Stove Bright High Temp Flat Black 6304
Contact Name:
Contact Number:
Time to Call:

Send Callback
Send a Product Enquiry
Product:
Stove Bright High Temp Flat Black 6304
Name:
Contact Number:
Email Address:
Preferred Contact:
Suburb / State:
Message:

Send Enquiry