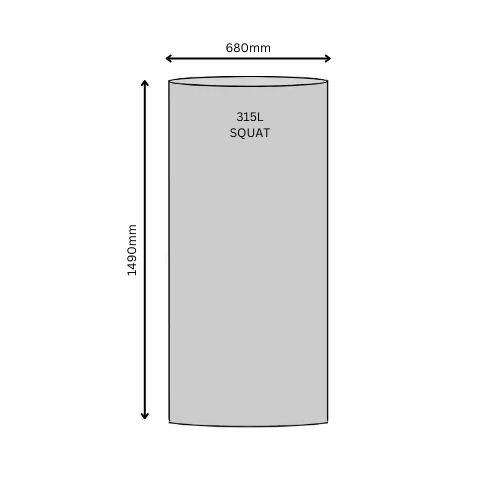 Large load capable (5 to 8 people depending on heat source) the tank is suitable for both thermo-siphoning or pump operation from wood stoves, wood and gas hydronic systems and is compatible with solar. Electric boost optional.
Stainless steel for long life and flexibility.
Able to heat to higher temperatures than vitreous enamel tanks.
Multiple installation options.
Modern stylish summer grey finish.
100% Australian owned and manufactured.
10 year conditional warranty.
Request a Quote
Product:
Thermalux 315L Squat Centra Coil
Name:
Email:
Telephone Number:
Floor to Ceiling Height:
Ceiling to Roof Height:
Floor Type:
House Location:
Heater Location:
Roof Type:

Send Request
Request a callback
Product:
Thermalux 315L Squat Centra Coil
Contact Name:
Contact Number:
Time to Call:

Send Callback
Send a Product Enquiry
Product:
Thermalux 315L Squat Centra Coil
Name:
Contact Number:
Email Address:
Preferred Contact:
Suburb / State:
Message:

Send Enquiry