How to Fix your Heaters Bricks
Watch the video below in order to gain a better understanding of how to fix your bricks and the important role they play in protecting your heater.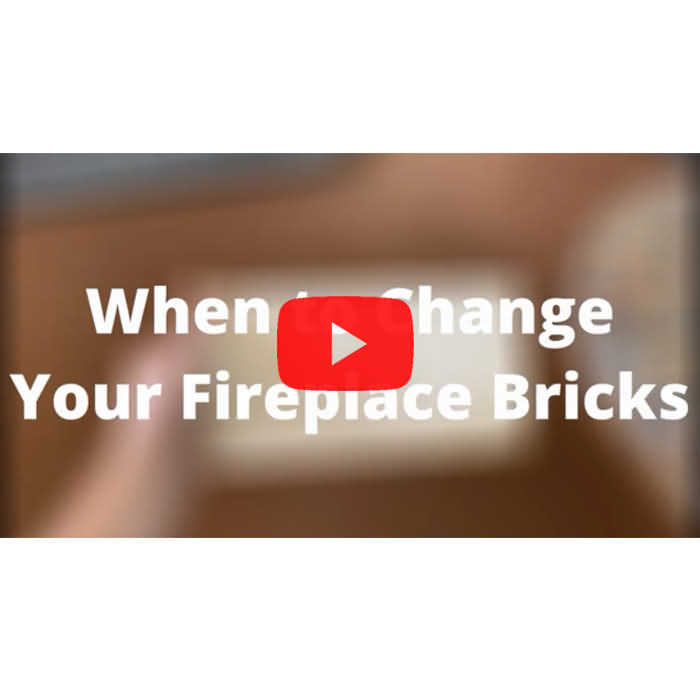 The Importance of Bricks in your Heater
The firebricks in your fireplace are extremely important and play three roles:


They protect the steel from oxidation and rusting, ensuring your fireplace lasts for many years.


They act as thermal mass, radiating heat once your fire has begun to die out.


They reflect and focus heat inwards, increasing the heat within the firebox.


These bricks are special refractory firebricks, which feature a high alumina content. These bricks are resistant to heat and will only ever break from impact.
To ensure they last as long as possible, make sure to carefully stack your wood into the fireplace and avoid throwing in logs into the combustion chamber.
DIY Fixing your Bricks
If you do accidentally crack a brick, you can continue to use it as long as it isn't crumbling apart. Make a cement like mixture from a little bit of ash and water and put this into the crack. This will set hard and help hold the brick together.
When to Replace your Broken Brick
When the bricks are completely crumbling apart, they need to be replaced. If your unit is a Vogue Unit, measure the brick and come into store, we have these bricks cut and ready to go. For other units, measure the brick and call us to confirm availability.