How to Burn in your New Heater
Please watch our video below in order to gain a better understanding of how to burn in your new heater and the importance of why one should follow this procedure.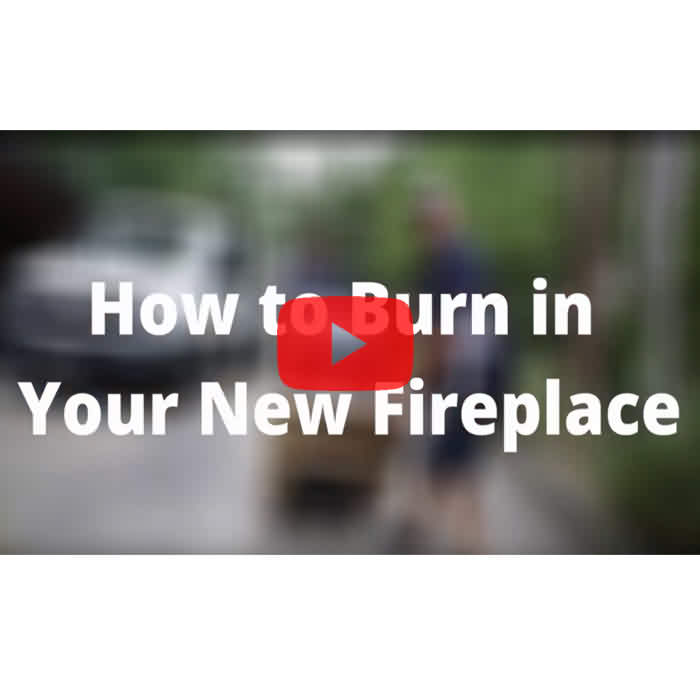 The Importance of Burn In your Heater
Once your heater has been installed, it is very important to perform a burn-in process. This process allows for the high temperature paint to adhere to the steel of your fireplace, ensuring it will look great for years to come. This process is extremely important. If it is done incorrectly, the paint won't adhere to the steel and may peel and flake over time.
How to Burn In your Heater


Step 1: Light a small fire with 20 BBQ briquettes and 4 firelighters.



Step 2: Let the briquettes burn until glowing white and red internally (30 - 40mins). Make sure the airslide on the unit is in the highest position.



Step 3: Add some small pieces of hardwood the size of your wrist. The goal is to make the fireplace hot enough so you can only hold your hand on top briefly (approx. 85 degrees).



Step 4: Continue this process for approx. 30 hours to allow the paint to fully cure. This can be done in one go or through several overnight burns.


Warning
There may be a slight haze in the room as this is the paint burning in, so opening a window to properly ventilate the house is recommended. If you have any other questions, feel free to give us a call or visit in store.