FUJITSU- AUSTRALIAS FAVOURITE AIR AND OURS TOO..
At Mr Stoves we've been involved in the installation and supply of Air Conditioners for over 10 years. Throughout this period we've had the opportunity to be involved with many different brands; all claiming to cool and/or heat your home better than their competitors.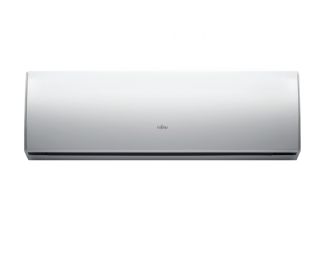 Fujitsu's reputation is second to none in supplying high quality service and products. Our dealings with Fujitsu have shown them to be a reputable company that stand by their product. To us as a small family owned business, this was an important value to have. It meant that if there was a problem (and with anything electrical there is always the chance of problems) we can rely on Fujitsu to back us in getting the problem fixed.
Fujitsu have and continue to demonstrate that they offer both the highest quality products in the business as well as their outstanding commitment to their customers for warranty care.
Mr Stoves take great pride in being your Brisbane climate control specialists and providing exceptional service to our customers and as a result we ensure we know all there is to know about Fujitsu Air Conditioners so you know that we can find the perfect solution for your home. We know our product intimately, so when you buy through us you have the peace of mind that the product you are buying is ideal for your requirements.
Why are we sharing all of this? We think it is important for our customers to understand that buying through us, either online or in store, they are purchasing a high quality product which has been tried and tested on the Australian market. It is also important to know that we believe so strongly in the product we don't need to stock any other brand. Our aim is to provide a good quality Air Conditioner, coupled with our extensive product knowledge to answer any questions you may have. We provide all of this combined with a competitive price.
Please use our:
online quote builder
to help take away the guesswork of finding the right Air Conditioner for your needs. Although we are a Queensland Company we are happy to ship the units to anywhere in Australia, However, we can only offer installation to the Brisbane metro area. If you need any help at any time , either drop into our
showroom
or give us a call on
(07) 3375 1464
.