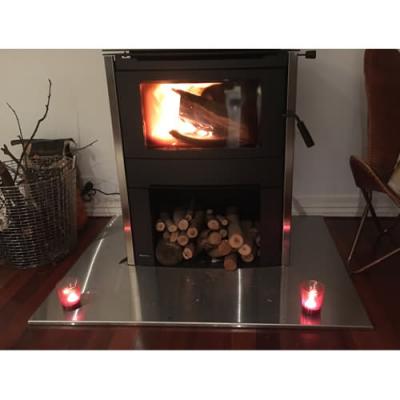 Premium Steel Hearth
ADD TO CART
A Steel Hearth is an exceptional way of making a statement with its seamless low-profile and sleek design.
Availability:
Made to Order.
This hearth can be made to suit any living space drawing on the modern contemporary sharpness of edges and corners. Customization of colour to suit your unit or your living space is possible but limited to colour range.
If you are after a specific colour, look no further then the steel hearth with a powder coated finish. Available in a range of Duluxe powder coated colours!
Also available in 304 grade stainless steel from $700.
Colour Option
Stainless Steel
Metallic Black
Titanium
Charcoal
Request a Quote
Product:
Premium Steel Hearth
Name:
Email:
Telephone Number:
Floor to Ceiling Height:
meters
Ceiling to Roof Height:
meters
Floor Type:
House Location:
Heater Location:
Roof Type:
Request a callback
Product:
Premium Steel Hearth
Contact Name:
Contact Number:
Time to Call:
Send a Product Enquiry
Product:
Premium Steel Hearth
Name:
Contact Number:
Email Address:
Preferred Contact:
Suburb / State:
Message: