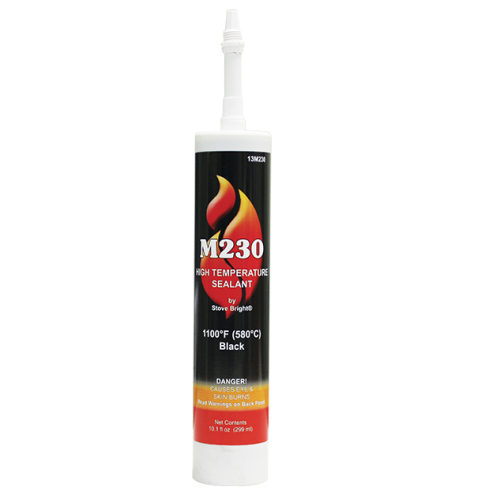 Stove Bright
M230 High Temperature Sealant
ADD TO CART
This high temperature sealant is the perfect solution for sealing the firebox and venting joints of wood stoves.
Availability:
Currently Out of Stock, Please contact us to order.
This sealant is easy to use with its convenient caulking tube packaging,and can be used for a range of different sealing needs. It air dries and can then be painted in order to blend perfectly with your heater.
Request a Quote
Product:
Stove Bright M230 High Temperature Sealant
Name:
Email:
Telephone Number:
Floor to Ceiling Height:
Ceiling to Roof Height:
Floor Type:
House Location:
Heater Location:
Roof Type:

Send Request
Request a callback
Product:
Stove Bright M230 High Temperature Sealant
Contact Name:
Contact Number:
Time to Call:

Send Callback
Send a Product Enquiry
Product:
Stove Bright M230 High Temperature Sealant
Name:
Contact Number:
Email Address:
Preferred Contact:
Suburb / State:
Message:

Send Enquiry