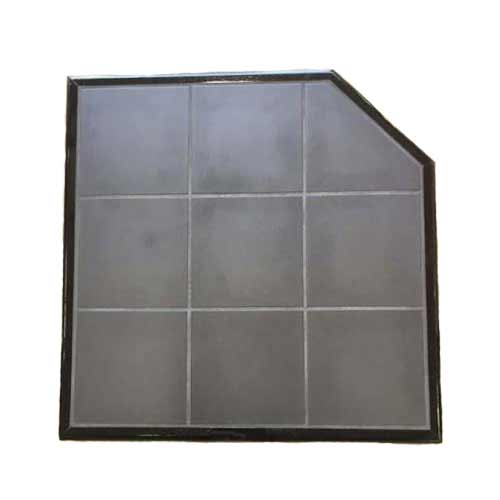 Charcoal Tile Hearth
ADD TO CART
The Charcoal Tile Hearth beneath any heater adds a modern aesthetic as well it is very forgiving on ash dust from your heater on the floor.
Available Sizes
Square 1050 x 1050mm
Corner 1220 x 1220mm
Rectangle 1050 x 1220mm
The charcoal tiles add a great modern aesthetic, improving the look of your heater and creating a modernised space in your home. This hearth ties the room together, making for a seamless transition. It comes with the option of a number of wood trim styles, so you can customise the look to suit your home.
Trim Styles
Teak
Walnut
Golden Oak
Baltic Pine
Jarrah
Rosewood
Dark Mahogany
Cedar
Request a Quote
Product:
Charcoal Tile Hearth
Name:
Email:
Telephone Number:
Floor to Ceiling Height:
Ceiling to Roof Height:
Floor Type:
House Location:
Heater Location:
Roof Type:

Send Request
Request a callback
Product:
Charcoal Tile Hearth
Contact Name:
Contact Number:
Time to Call:

Send Callback
Send a Product Enquiry
Product:
Charcoal Tile Hearth
Name:
Contact Number:
Email Address:
Preferred Contact:
Suburb / State:
Message:

Send Enquiry