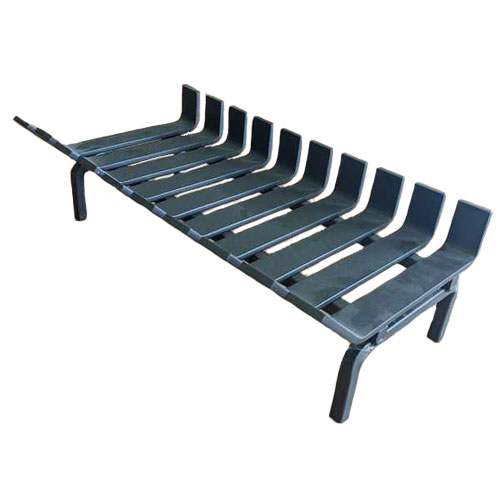 Steel Fire Grate
ADD TO CART
The perfect addition to your open fireplace, our Fire Grate will help increase the amount of available air to burn and give you a place to burn your wood.

Country of Origin:
Australia
Availability:
In Stock.
Standard Features
Dimensions: 550mm x 295mm x 180mm L x W x H)
Thick 10mm steel construction.
Squared-off rear allows for better fitting in most fireplaces.
Optimal spacing for ash to charcoal ratio.
Australian made from Blue-Scope Steel.
Request a Quote
Product:
Steel Fire Grate
Name:
Email:
Telephone Number:
Floor to Ceiling Height:
Ceiling to Roof Height:
Floor Type:
House Location:
Heater Location:
Roof Type:

Send Request
Request a callback
Product:
Steel Fire Grate
Contact Name:
Contact Number:
Time to Call:

Send Callback
Send a Product Enquiry
Product:
Steel Fire Grate
Name:
Contact Number:
Email Address:
Preferred Contact:
Suburb / State:
Message:

Send Enquiry