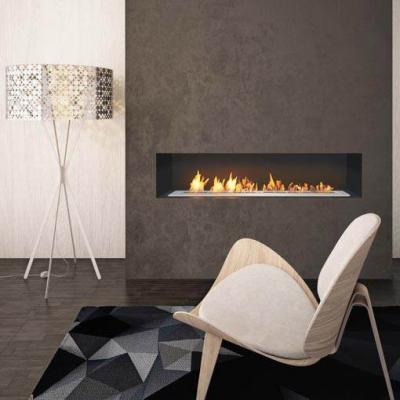 Icon Fires
Slimline Burner Range
Request a quote
Product Enquiry
Request a Callback
The Slimline Burner is an extraordinary ethanol fueled unit, with a premium design that delivers great performance and looks.

Country of Origin:
Australia
Availability:
In Stock.

Note: This is the burner only, requires custom firebox or to be installed with Icon Fires slimline firebox.Standard Features
Allows for compact installations due to its slender dimensions.
Produces a stretched continuous flame.
Delivers high performance, clean-burning bio-ethanol flames.
Great dramatic effect due to elegant proportions.
Full control of flame intensity and temperature.

Available Sizes (Prices Vary)
500mm
800mm
1100mm
1400mm
Round Burner 380mm
Request a Quote
Product:
Icon Fires Slimline Burner Range
Name:
Email:
Telephone Number:
Floor to Ceiling Height:
meters
Ceiling to Roof Height:
meters
Floor Type:
House Location:
Heater Location:
Roof Type:
Request a callback
Product:
Icon Fires Slimline Burner Range
Contact Name:
Contact Number:
Time to Call:
Send a Product Enquiry
Product:
Icon Fires Slimline Burner Range
Name:
Contact Number:
Email Address:
Preferred Contact:
Suburb / State:
Message: